Equipment Rental
Soundmirror has available for rental all of the industry-standard equipment neccessary to record the perfect album.
Soundmirror Rental Equipment Partners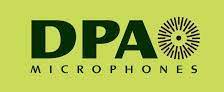 Soundmirror Rental Equipment
TERMS
The minimum rental is $50.
COD or credit card (MC/VISA/AMEX)
All rates are per day.
The first week's rate is billed at 5x the daily rate.
Clients must show evidence of insurance coverage by providing a Certificate of Insurance naming Soundmirror Inc. as an additional insured and loss payee. In lieu of a Certificate of Insurance, the client must leave a cash or credit card deposit. Deposits will be returned only after all equipment has been returned and inspected by our technical department.
Any problems with equipment must be reported immediately in order to be considered for adjustment.
Soundmirror will not be responsible for problems after the termination of the rental. All claims must be determined valid by Soundmirror's technical staff.
All shipping will be billed at cost.