Our Background
Founded in 1972 by John Newton, Soundmirror has grown to become the premier classical music recording and production company.
Founded in 1972 by John Newton, Soundmirror has grown to become the premier classical music recording and production company. World class customer service combined with a respected team of experienced engineers and producers has become the trademark of Soundmirror. The location and post-production environments we create to work in give every musician and client the ability to create exceptional audio and visual recordings.
Soundmirror's orchestral, solo, opera, and chamber recordings have received 135 GRAMMY nominations and awards as well as special commendations from prestigious publications.
Soundmirror has recorded for every major classical record label including Albany, Angel, Analeckta, BMG, Cambria, CBS, Chandos, Clarion, Decca, Deutsche Grammophon, ECM, EMI, Erato, Finlandia, Harmonia Mundi, Koch International, LSO Live, Marc Aural Edition, N2K, Naxos, New World, Nonesuch, PentaTone Classics, Philips, Phonogram, RCA Red Seal, Reference Recordings, Signum Classics, Sony Classical, Summit, Telarc, Teldec, Virgin Classics, Warner/Elektra as well as many artist in-house labels.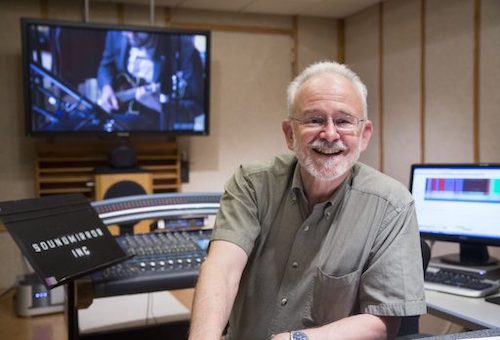 John Newton has been and continues to be a true trailblazer in the world of digital recording. In 1981, he became the head of the east coast office of Soundstream, the pioneering digital recording company founded by Thomas Stockham. A high point of this association was the making of the first Soundstream 8-track digital recording in 1982. After Soundstream's eventual demise several years later, Soundmirror stepped in to continue providing state-of-the-art digital recording services for the major record labels, which were then converting their entire catalogs from the analog to digital format. In 1987, Newton continued a long professional association with Philips by going to Holland for a year to upgrade and streamline their recording department.
Newton worked for four years with Sony and Philips in the development of the SACD, a high definition multi-channel format with greatly improved resolution, three dimensional sound, and clarity far beyond that of traditional compact discs.
Byeong Joon Hwang, one of our interns who graduated from Berklee College of Music, returned to Korea in 2000 to open Soundmirror Korea. The studio in Seoul offers the same services in Asia that are offered in Boston.
Soundmirror currently works with many arts organizations to create and improve their media strategies and content libraries. We produce local and nationally syndicated radio and TV programs for many of these organizations. We have the historical knowledge and technical expertise to help orchestras manage and preserve their existing content libraries.